Are you traveling and want to share your travel experience with others? Do you want to share your photos and thoughts, but you do not know how to do it? Start blogging. But beware! It is not easy at all. It is not enough to upload some photos and their descriptions. Writing this form of diary requires a lot of creativity. Cheetah Papers offering many useful tips, learn more about those tips from experienced experts to write an effective essay for your travel blog by yourself. 
Do not count on the fact that you write a few posts and suddenly in the statistics, you will see thousands of page views of your site because it does not work like that. Certainly, then, its promotion will be useful not only among friends at a party or aunt's name day but also on social media. However, before you get down to it, you need to learn a few rules that are worth implementing so that your blog is interesting and encouraging to follow it.
An Idea
It seems to you that the idea is just describing the trip. Nothing could be more wrong. There are millions of such sites on the web. Try to make the topic more natural and more interesting especially for your readers. Let it be culinary travels around the world, Europe or even Poland. Discover then the original flavors of different regions. Another option may be people encountered during the expeditions. Interview them, tell their stories. However, if you want to write about cities and visited places choose the original ones. Create a blog about forgotten villages or unknown urban trails. Write about festivities, indulgences, and folklore. Give the reader something he did not yet know.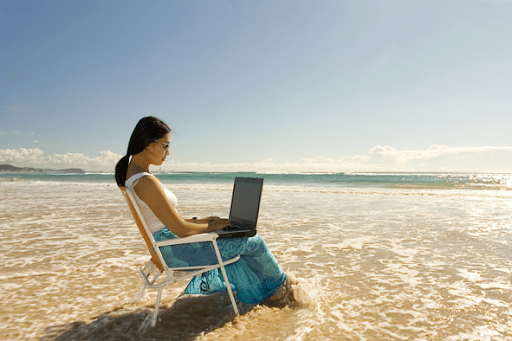 Emotions
This is the most important feature of travel. Describe your impressions. The blog has no place for objective reports, but there is room for humor, fear, terror, joy, and sadness. Every emotion counts, every experience gained and all experiences experienced. Describe your adventures and unexpected events.
Tips
Share your experiences and acquired knowledge with others. If you know how to plan a trip to Africa on Safari because you have already done it, describe it. Give the exact places of accommodation, transport possibilities, places worth seeing. Such information is very valuable among travelers and thanks to that they will be more eager to read your blog. So be a specialist in your field.
Discussion
Have polemics and discussions with commentators on how to write an essay for your blog. Express your opinions and views, but respect the opinions of those who speak. Assume that each of them also has their own experiences, which, although different from yours, are equally valuable.
Photos
Photos are an indispensable element of a travel blog. So it's worth you to be on them too, to show that you were actually in the place you are writing an essay about travel for your blog. Do not post pictures of monuments or buildings, squares, and museums, unless they are unique and significantly stand out from others. Show in the photograph the everyday life of people you met, places unknown to the ordinary tourist, show emotions, dishes, events. The more original a photo, the more interesting it is.
Links
Don't be afraid to link to other travel sites. Share what's interesting on the web. First of all, you won't have too long intervals between posts, when you lose your creative inspiration or nothing happens around you, secondly, there is a chance that in this way others will also start linking on your blog pages, thanks to which you will gain additional online advertising your site.
Also, remember to write clearly. It does not have to be the language of poets, it is simply inadvisable, although it is worth it to be stylistically correct.