Nepal is the country of several high mountains, but that is not all it has to offer. There is a multitude of activities to take part in while you spend your holidays in Nepal. With varying degrees of preparation and skills needed, you can choose what fits you the best. No matter which adventure sport you choose, you are bound to have the most amazing times of your lives. These are the top 7 thrilling activities to do in Nepal.

White Water Rafting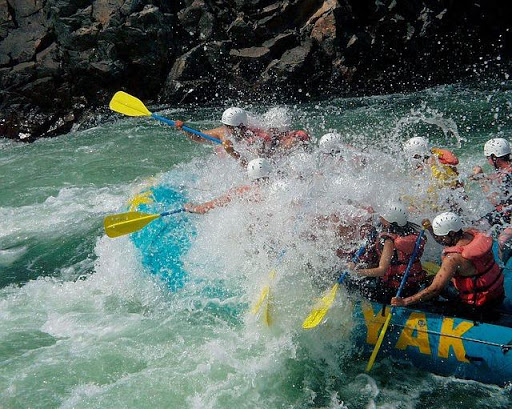 Nepal has lots of rivers you can explore and go rafting on. Rivers surrounded by high hills, green forests, and views of mountains give you one of the most thrilling and beautiful experiences in life. White water rafting in these rivers can be done for single or several days, depending on the river you choose. The level of thrill while rafting in Nepal depends on the grade of the river. Nepal has rivers ranging from still rivers to Grade V rivers giving you hair-raising experience with high current and huge rapids.
The most popular single-day rafting destinations are Trishuli River, Seti River, Bhote Koshi river and Marsyangdi river. For multi-day white water rafting experience, you can choose the Kali Gandaki river, Sun Koshi river or Karnali river. For multi-day rafting and trekking combination, you can go rafting in rivers like Arun and Tamur.
Everest Base Camp Trekking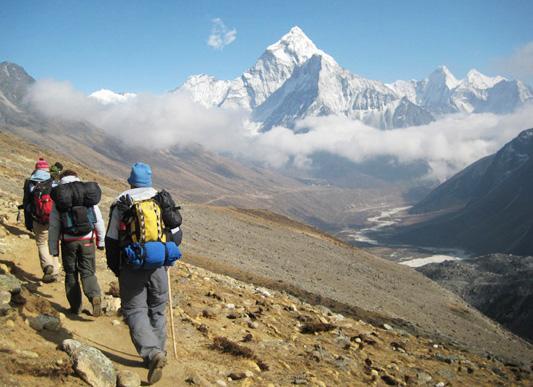 Trekking is one of the most popular activities in Nepal attracting thousands of travelers each year. There is a wide range of trekking destinations you can choose depending on your budget, time and other preferences. Everest Base Camp trekking comes first in mind when you think about trekking in Nepal. It is not only fun, but it also gives you a sense of achievement and thrill as you reach the foot of the world's highest mountain, Everest. 
During this trek, you get to witness the natural and cultural beauty as well as the biodiversity of Nepal. Not only that, but you also get to walk across the Khumbu glacier, hike to the top of Kalapatthar and spend multiple days trekking, isolated from the rest of the world among Sherpas, fellow trekkers, and mountaineers. The whole trekking experience starting from the flight to Lukla keeps you filled with a sense of adventure.
Paragliding
Paragliding lets you fly high in the sky like a bird and enjoy the beautiful landscape. Paragliding in Nepal can be done in various cities like Bandipur, Sirkot, Pokhara, and Kathmandu. Pokhara is the most popular paragliding destination in Nepal during which you can enjoy a bird's eye view of lakes, temples, mountains and beautiful surroundings.
If you have a valid paragliding license, you can fly on your own after getting a permit from civil aviation. If not, you can go for a tandem flight with an expert and just enjoy the flight without worrying about anything. The thrill and joy one can feel while flying high in the sky cannot be compared with anything else.
Skydiving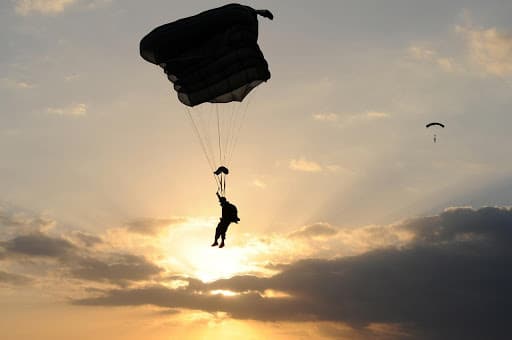 Skydiving is the ultimate adventure for most people, especially when you get to do alongside Mt. Everest. Starting with a helicopter flight, you can enjoy the outstanding view of several snow-peaked mountains, Sagarmatha National Park and the unique landscape of the Khumbu region. After jumping from the helicopter above 23,000 ft, one can only experience the thrill of falling freely from that height which can't be described in words. You can choose to land either in the Mt. Ama Dablam camp, Syangboche Airstrip or at Gorakshep, the world's highest drop zone.
If you are looking for a less scary height, you can choose another destination, Pame Danda, Pokhara. You get to jump from a helicopter at the height of 12000ft enjoying the majestic landscape of Pokhara with mountains in the backdrop. One unique thing about skydiving in Nepal is that you get to enjoy the 360-degree panorama of the mountains which just adds up to the thrill.
Bungee Jumping
Bungee Jumping is a very thrilling activity to do in Nepal which doesn't require any preparation or prior experience. It is also one of the least risky adventure sports operated by qualified experts using modern technology. The amazing thing about Bungee Jumping in Nepal is, one can enjoy the thrill of falling freely for several seconds while also enjoying the beauty of nature.
Bungee Jumping lets you experience the adrenaline rush and sense of complete freedom. There are two companies operating Bungee Jumping stations, The Last Resort, Bhotekoshi and HighGround.
Rock Climbing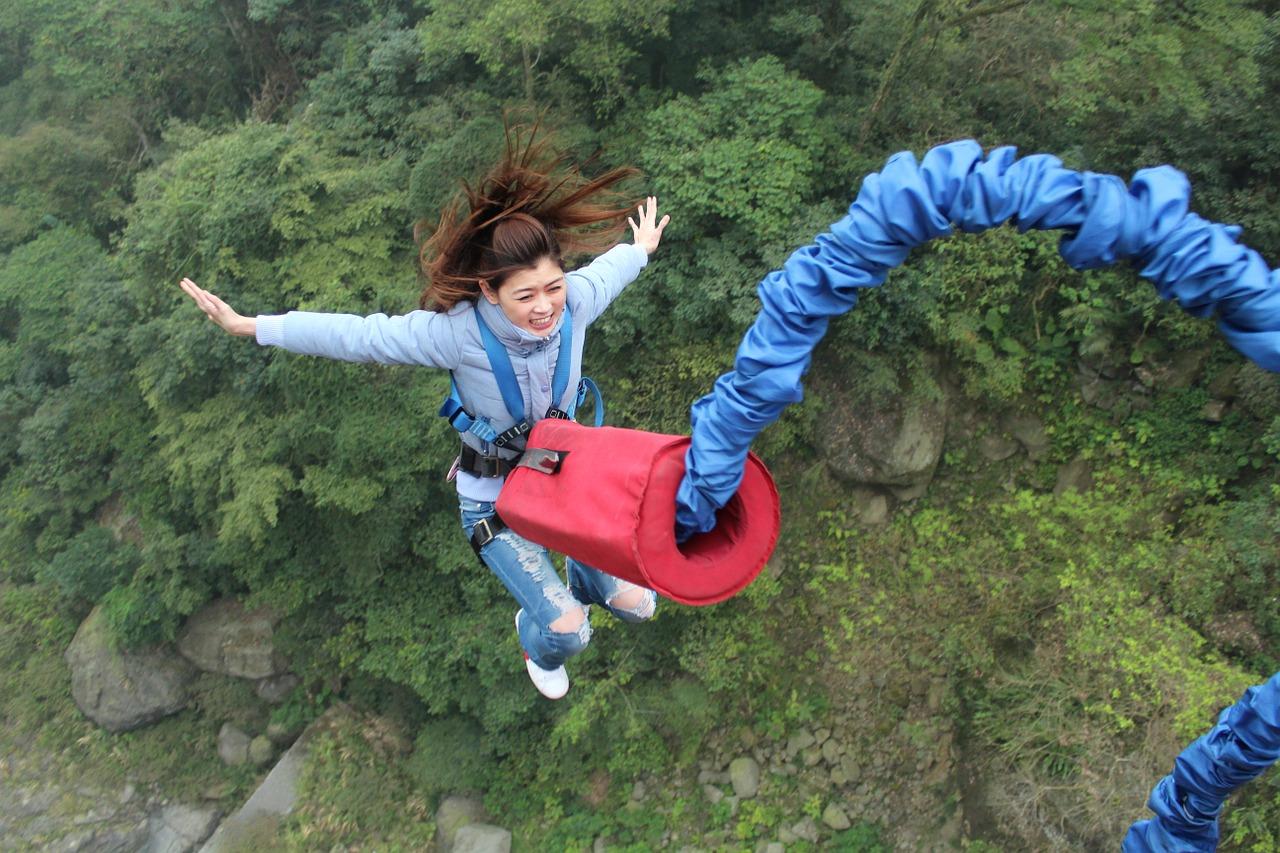 Climbing to reach the top of natural rock formations while being surrounded by the astounding beauty of nature is a dream adventure. It is a very exciting and flexible adventure sport with varying levels of difficulties. It's not to say that you need to be physically fit and mentally prepared. But, with basic preparation, a few lessons, endurance, and enthusiasm, you are ready to try this new sport. 
If you are already an expert, there are various natural rock-climbing heavens Nepal graced with outstanding geography. If you are a beginner, you may want to try it in artificial settings before climbing in a natural setting. There are two amazing rock-climbing destinations near Kathmandu, Nagarjun forest Reserve which is perfect for all beginners, intermediate and expert climbers and Hattiban which is good for professionals.
Mountain Biking
Nepal has diverse geography with unpredictable terrains which are perfect for adventure-seeking mountain bikers. You may want to choose a trail depending on your preference. Whether you like clean graveled roads or rough trails, easy or challenging routes, there are various options to choose from. Most of the trails take you through scenic villages, traditional farms, rivers, valleys, forests and many more. Early morning and late evening rides are perfect for sunrise or sunset viewing with snow-peaked mountains in the backdrop.
While you are riding, you may also want to take your time to learn about the culture and tradition of the people living there, explore the biodiversity or just admire the natural beauty. Mountain biking can be thrilling or rejuvenating depending on how you want to make it.