The accommodation you've booked plays a big role in the level of your satisfaction by the rest. Even though you focus on the destination, landmarks, cuisine, and culture, your hotel should also meet certain standards. Imagine that you had a very interesting and eventful day, you visited several guided tours and want to enjoy a rest in your hotel that has inconvenient old furniture and doesn't have the amenities you need at that moment. While you're at home, you think that all possible drawbacks are small and insignificant, but as soon as you get there, your opinion will change.
Even those people who traveled to many countries and booked dozens of hotels can't guess which one will match the description. Here are some good tips that'll help you identify the hotel you'll certainly like.
1. Check the prices
We know that quite often prices don't reflect the level of the hotel, but you still should pay attention to them. First of all, when you book a room in a cheap hotel, you shouldn't set too high expectations for it. Whereas premium hotels don't always guarantee you'll be offered premium services. We recommend you to choose middle-level hotels since they usually present a perfect combination of affordable prices and good services. You must remember that you have to book a hotel that won't hit your wallet. Keep within the means, and don't try to get in over your head.
2. Read the reviews
If the hotel you chose is popular enough, it'll have many reviews from people on its website and other services like Trustpilot. Please spend some time reading them because it's the best way to check people's opinions about the hotel before moving in. You also may use YouTube to find some video reviews about this hotel. If you don't believe the reviews people wrote, try to contact them and ask their honest opinion. Many travel bloggers might visit this hotel, so why not check the content of some popular bloggers you know?
3. Look at hiring requirements
The hotel's attitude towards staff is a rather important indicator of its reputation. What do you want to see when you move to a hotel? Of course, it's a friendly and polite staff. Try to find out the information about the staff turnover, the requirements for managers, what courses the staff passes to upgrade their skills and understand whether employees are happy to work there or not. It influences the attitude of staff towards visitors. When people love their job, they are glad to host new visitors and do everything to satisfy them.
4. Check the list of amenities
It may seem that all hotels now have all the necessary facilities and amenities; however, different situations occur from time to time. Visit the hotel's website to check the list of amenities. If you're an office worker or student who thinks that "I will better pay someone to write my essay and spend time in a good hotel," you'll need to have high-speed Internet and coworking space. Most hotels have it; however, you may contact the administrator to get more information.
5. Explore the area near the hotel
Open a map and check the location of your hotel. Many companies prefer not to mention the location if they are situated not in the best district of a city. If you don't want to be disappointed by this fact, check it in advance. Usually, it's easy to understand whether the area is crowded and popular or a bedroom community that may not be safe enough. The hotel's descriptions try to make it look attractive for prospective clients, but in reality, it may be located far from the metro station and be completely inconvenient for you. Also Read – Check this beautiful Iceland Map
6. Explore what food it serves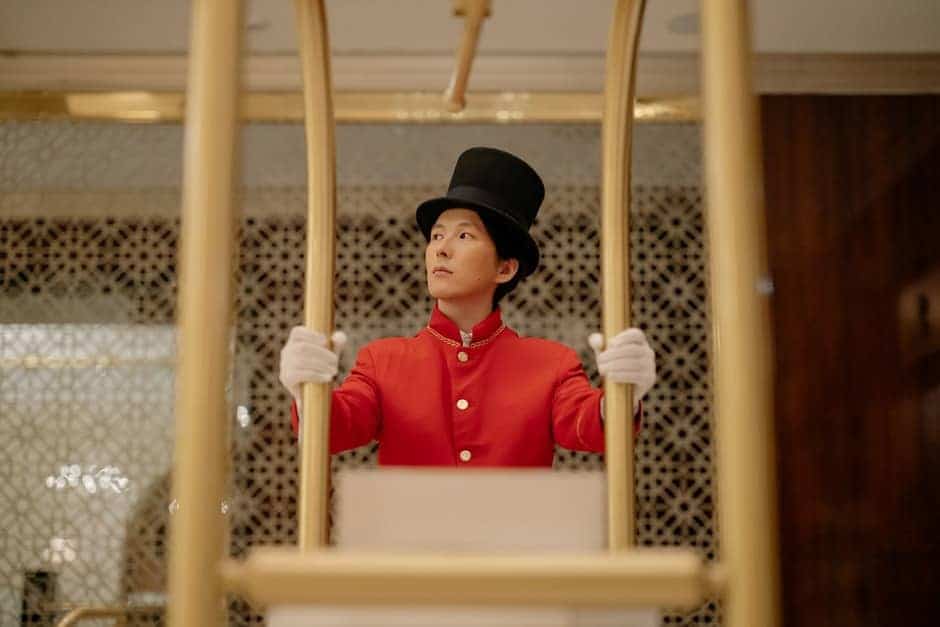 Each person has different eating habits, and they think hotels are ready to fulfill all their desires. It happens rarely enough. Perhaps, they serve meals only 2-3 times, but you need to eat 4-5 times a day. What if you're a vegetarian, but the restaurant serves only non-vegetarian meals? It's hard to find such hotels because more and more of them become loyal to visitors, but people still face incorrect service.
7. Analyze the target audience
Your impressions of your rest and hotel, in particular, depend on the people you see there. That's why many hotel reviewers offer people to find the target audience of the hotel they plan to visit. If you don't want to see children in your rest, don't choose family hotels, but opt for adult-only variants. Some people omit this important aspect and, as a result, remain dissatisfied with their stay at the hotel.