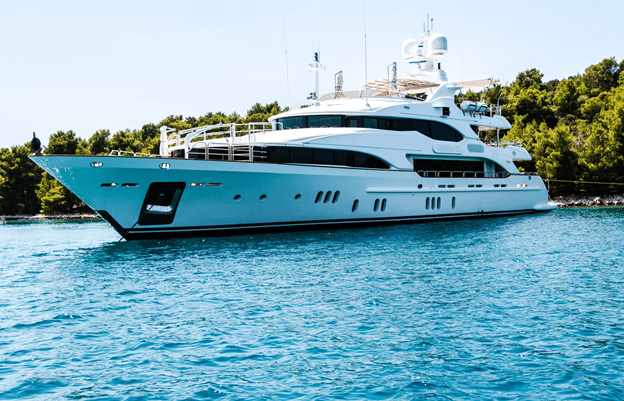 Yacht charter involves the exclusive hiring of a yacht for yourself and your friends or family. Besides being for leisure with loved ones, a boat may be used for business-related purposes. The length of your charter depends on your needs; you could hire it for a long weekend or just for a few hours.
When chartering a yacht, consider how many guests you want on board, the amount of indoor space you need, and where you'd like to go if the yacht has to be child-friendly. This will help you charter a yacht that will best suit your needs. Below are tips for getting the most out of a luxury yacht experience.
1.   Use a yacht charter broker
Whether you are looking for fun family charters or a memorable business trip, the services of a broker can come in handy. However, you only use a broker at your discretion. With their network connections and industry experience, brokers help you find a vessel that suits your unique requirements. After consultation, a broker offers you a variety of yachts to choose from, and if necessary, they help you make a final decision. From there, they handle the whole booking process, including docking points.
2.   Enjoy the services of a private chef
Among the joys of a luxury yacht charter are food and the presence of onboard chefs who are highly skilled and trained. You can order for anything your heart desires, from fine-dine delicacies to any special diets you like. However, you can make your experience more memorable by letting the chef's imagination run wild to surprise you with new and different cuisines.
3.   Be specific with the crew
Although the crew is there to cater to each of your needs, you should help them help you have a good time. Let them know of your likes and dislikes, what you'd like to do while on board, the destinations you'd like to visit, and any requests you may have. Filling and submitting the preference sheet on time will ensure you enjoy your luxury yacht experience to the fullest.
4.   Enjoy the experience
A luxury yacht charter is an experience you won't forget in a long while, so switch off from the outside world and enjoy yourself. Take advantage of this time to care for your mental and physical health to revitalize and refresh yourself. Challenge yourself to try new things and welcome new experiences.
5.   Consider going ashore
You may be reluctant to leave the luxuries of your yacht, but going ashore can bring you a whole new experience. You can have the crew come along to serve you drinks as you enjoy the view and sunsets. You may also consider exploring the destination for more adventure.
6.   Try to make use of all the facilities on board
Once you choose the yacht with everything on your wishlist, enjoy all of it. If there's a spa, a gym, yoga classes, enjoy all the services. Describing the yacht you'd like helps the crew organize everything you need for a fun and luxurious experience.
Endnote
A yacht charter should be an unforgettable experience for you and your loved ones. Use these tips to get the best out of your next yacht charter.